Senior Staff

Laura Osburn
Senior Research Scientist, Construction Management, College of Built Environments, University of Washington
https://www.laura-osburn.com
Laura is a research scientist in the Department of Construction Management. As a qualitative social scientist with a PhD in Communication, Laura focuses on research questions that aim to improve how teams in the building industry work, organize, communicate, and integrate technology. She has worked on projects funded by the National Science Foundation, General Services Administration, U.S. Army Corps of Engineers, the American Institute of Architects, the Charles Pankow Foundation, Sound Transit, Skanska Inc., the Port of Seattle, and others.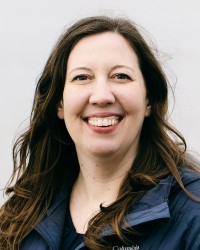 Jessica Beyer
Principal Research Scientist, Center for the Study of Demography and Ecology, University of Washington
http://www.jlbeyer.com
Jessica Beyer is a principal research scientist in the Center for the Study of Demography & Ecology (CSDE) in the College of Arts & Sciences at the UW. Her research focuses on the ways in which technology structures and shapes interactions between ordinary people trying to make sense of their world. She currently focuses on two major areas: (1) the political implications of interaction in online communities and (2) the cybersecurity and political implications of technology in the built environment. Earlier research focused on actors such as Anonymous and other hacktivists, the Pirate Parties and digital pirates, and fringe online communities. This work culminated in a book titled, Expect Us: Online Communities and Political Mobilization, from Oxford University Press. Beyer has a PhD in political science and a background in international relations.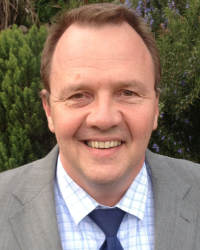 Chuck Benson
Director of IoT Risk  Mitigation Strategy,  University of Washington
Chuck Benson is the Director of IoT Risk Mitigation Strategy at the University of Washington. He has been at the University for over 15 years with experience in information security and risk mitigation, facilities IT, healthcare IT, and central IT. He is the author of, Managing IoT Systems for Institutions & Cities, is a contributing author to the book, Creating, Analysing, and Sustaining Smart Cities – A Systems Perspective, has published several articles, and maintains a blog at longtailrisk.com. He is currently writing another book on the implications of IoT risk and cybersecurity on national security. He has testified before the US-China Economic & Security Review Commission on IoT risk mitigation for institutions and cities, chaired University and national task forces on IoT risk mitigation, and chairs the University of Washington's Smart Campus Advisory Committee.
Chuck has an electrical engineering degree from Vanderbilt University and an MS in computer science degree from Eastern Washington University. He is a former Marine Corps Captain and helicopter pilot.
Affiliated Faculty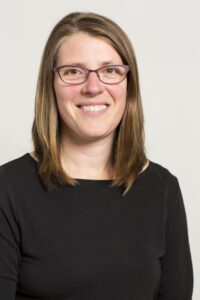 Carrie Dossick
Professor and Associate Dean for Research, Department of Construction Management, University of Washington
https://cm.be.uw.edu/people/carrie-dossick/
Dr. Dossick is a Professor of Construction Management and Associate Dean for Research in the College of Built Environments. Dr. Dossick has over a decade of research and teaching experience primarily focused on emerging collaboration methods and technologies such as Integrated Project Delivery (IPD) and Building Information Modeling (BIM). She is an active member of both the National Institute of Building Sciences and buildingSMART Alliance. She is a Co-PI on the IoT and Security in the Built Environment project. Other current research projects include technology and collaboration strategies for green building design and construction; global team collaboration with Virtual Reality; operations applications of BIM and facilities data in maintenance management and life cycle planning; rebaselining BIM and asset data for existing buildings; the IB Index; and the National BIM Standards.
Affiliated Student Researchers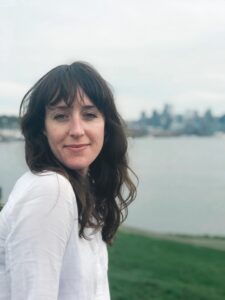 Madison Snider
PhD Candidate, Department of Communication, University of Washington
Madison is pursuing a PhD in Communication at the University of Washington and is a research assistant on the NSF-funded project, Knowledge Work and Coordination to Improve O&M and IT Collaboration to Keep Our Buildings Smart AND Secure and has taken a lead role in ethnographic data collection and analysis. Her research interests include the nexus of communication, technology, and society generally, with a particular emphasis on gender and power in social movement organizing.